NYSSMA
Alfred-Almond was host to the New York State School Music Association's (NYSSMA) Choral Majors Festival on May 23. Five schools from Zone 15 participated in the adjudication.
Junior High Chorus

Senior High Chorus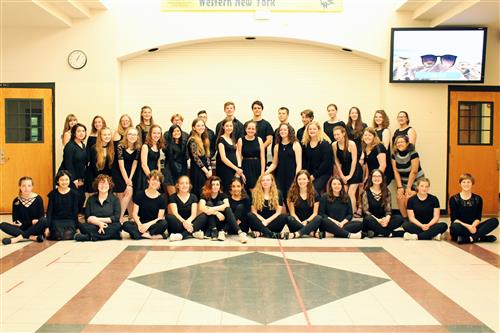 The Instrumental Music Department attended the New York State School Music Association (NYSSMA) adjudication festival at Hornell High School on May 14.
The Elementary Band performed level 1 literature that was selected from the NYSSMA manual. The band impressed their judges and earned a rating of Gold.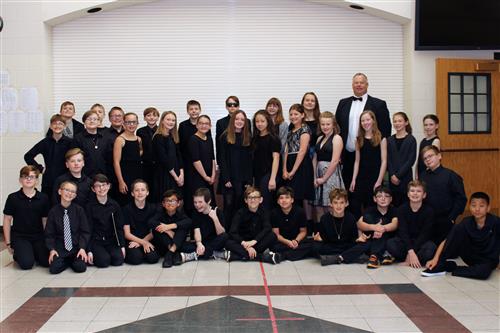 The Junior High Concert Band performed The Battle Pavane, Tempest Rising and The Scottish Regiment March as part of their adjudication. The band earned a rating of Silver.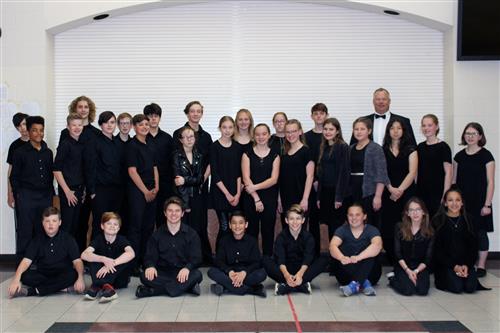 The last group to perform for the day was the High School Symphonic Band. The band performed an extremely challenging program of level 5 literature. Both judges commented on the level of musical maturity displayed by this ensemble. At the conclusion of the performance, the Senior High earned a rating of Gold with Distinction. A distinction rating is earned when all three selections are performed at a level deemed exceptional.