School Year 2018-2019 Archives
National Technical Honor Society Inductees
Alfred-Almond is pleased to announce that on March 6, the following students were inducted into the National Technical Honor Society. Congratulations!

Back Row: Noah Briglin (Cosmetology), Erik Roulo (Welding), Ethan Hann (New Visions Medical), Nevin Allen (Criminal Justice)
Seated: Erika Sieczkarski (Nursing Assistant), Samantha Quick (New Visions Medical)
NYSPHSAA Girls Wrestling Invitational Tournament
On Saturday, February 16, forty-one female wrestlers representing 30 schools from across five sections in New York State converged on the Niagara Community College Campus to compete in the inaugural NYSPHSAA Girls Wrestling Invitational Tournament. The invitational was an opportunity for Morgan Davidson, who has to wrestle against boys throughout the season, to compete against other girls. The tournament was not without sacrifice as Morgan had to miss representing Alfred-ALmond at the Class B Section V Tournament. In the end, it was a worthy sacrifice as Morgan, who competed in the 160# weight class, came away with a first-place finish besting her opponents by pin, fall or decision. Congratulations, Morgan, on making history for the sport of women's wrestling and becoming the first female New York State Public High School Athletic Association Invitational Champion at Alfred-Almond High School.
National Merit Scholarship Finalist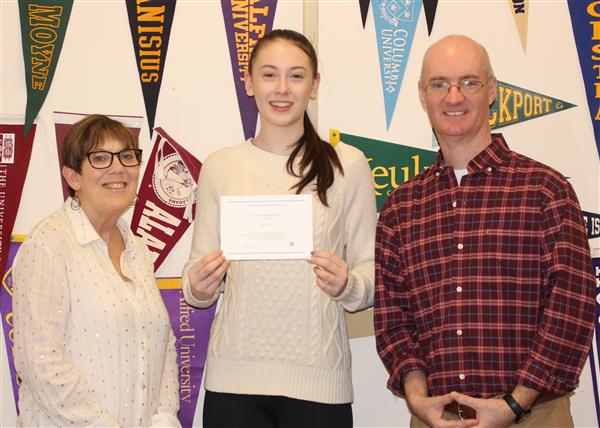 Fun Night Sponsored by Class of 2020
An Evening of the Elements - Fall Concerts
High School Jazz Band

Junior High Chorus

Senior High Chorus

Senior High Band
Safe Driving Assembly
High School Students Attend Safe Driving Assembly
ALFRED UNIVERSITY NEVIN'S MATH SCHOLARSHIP COMPETITION

Alfred-Almond's Math Team recently participated in the Alfred University Nevin's Math Contest. Lauren took 2nd Place, earning her a $250 check and $8000 Scholarship to Alfred University (4 years). Sister Abby came in 3rd Place with a $100 check and $6000 Scholarship. Congratulations to both girls, their advisor Mrs. Bensley and the entire team on their outstanding performance!
NATIONAL MERIT SCHOLARSHIP RECOGNITIONS

The National Merit Scholarship Corporation recently recognized two Alfred-Almond students for their excellent scores on the PSAT/National Merit Scholarship Qualifyiing Test. Abby is a Semi-Finalist for the award and Nathan received a Letter of Commendation. Over 1.6 million students took the tests last year and only 34,000 Commended students placed among the top scorers. The nationwide pool of semifinalists represents less than 1 percent of this year's senior class. CONGRATULATIONS!
School Year 2017-2018 Archives
Senior Picnic June 4, 2018
Strawberry Concert May 30, 2018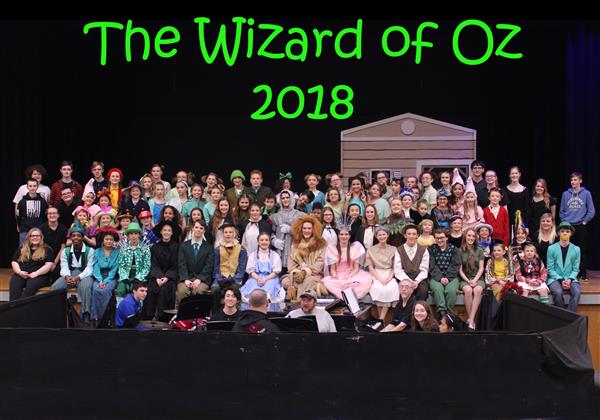 Wizard of Oz - Part 1

Wizard of Oz - Part 2